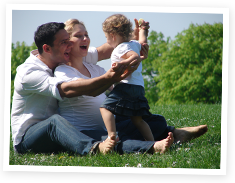 "We offer chiropractic care for all members of the family from pregnant women and babies to grandparents and everyone in between"
Welcome to Central Port Chiropractic
.. Port Macquarie's first Chiropractic practice, servicing the local community for over 40 years.

On his retirement in late 2009 popular local Chiropractor Dr John Thompson confidently left Central Port Chiropractic to Dr Shane Lincoln and Dr Jenny Lincoln. Both experienced Chiropractors from Melbourne; The Husband and wife team are honoured and excited to be able to continue Dr. Thompson's great work.
We are a busy family-based practice.